Tradesman
Training
Tradesmen Training Manuals CD -
24.99
$14.99
This CD has a compilation of well over one hundred trades training manuals and guides from the US military and other government agencies. Some of the training topics covered include construction, plumbing, machining, locomotive engineering, eletrical work and more. These US Military tradesmen reference manuals are in Adobe Acrobat (.pdf) format.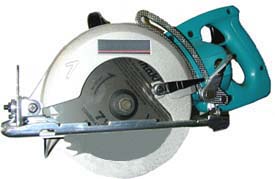 Some
of the tradesman manuals on this CD-ROM include:
Automotive mechanics courses including electrical system repair, metal body repair, principles of engines, fuel systems, brake systems, suspensions and transmissions.
US Navy electrician's training course and manuals covering conduit installation, electrical boxes, circuit protection, utilities training and more.
Machinist courses including fundamentals of machine tools, bandsaw operations, lathe operations, metal properties, milling, precision measuring and shop safety.
Plumbing training manuals like pipe fitting, sewage, water supply, and fixtures.
Locomotive training manuals including rail operations training, railway car maintenance, track repair, operations handbook and much more.
Construction guides including using hand tools, welding operations, HVAC, air conditioning, carpentry basics, construction equipment, masonry, painting and frame structures.
Order your copy of the Tradesman Training CD-ROM today!