Military Field
Manuals
Military Field Manuals -
19.99
$9.99
(Instant Download*)
The Military Field Manuals package has some of the best and most relevant military ebooks and manuals from the United States Army, United States Marine Corp and American Special Forces. It is crammed with almost 700 megabytes of electronic format training manuals in either .html or Adobe Acrobat (.pdf) formats spanning tens of thousands of pages worth of military teaching knowledge and pictures. (*Please
contact us first
if you have problems downloading the ebooks).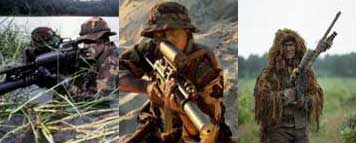 Some of the military ebooks in this package include:
Military Training (USMC Physical Readiness Training, Personnel Doctrine, The Army, Leadership Training, Field Radios)
Special Forces Training (Pathfinder SpecOps, US Army Ranger Training, Military Diving)
Combat Training (Hand to Hand Combat, Security Schools, Sniper training, Urban Warfare, Jungle and Desert Ops, Mountain Combat)
Weapon Training (Explosives disposal, Grenade launcher, Pistol and revolver training, Artillery, Air defense)
Army Survival (Survival handbook, Cold Weather Survival, Water Survival, First Aid, Evasion & Recovery)
Military Intel (Counter intelligence, Counter reconnaissance, Information warfare, Visual Aircraft Recognition, Technical intelligence, Imagery intel)
Military Tactics (Scout operations, Light Artillery, Helicopter attack, Tank platoons, Photography)
Military Logistics Training (Risk Management, Supply Storage, Water Supply, Field hygiene & sanitation, Combat Antennas, Military Networking, Military Police)
Order today for just $9.99
Paypal account is not required to make purchases. All sales are final, there are no returns or refunds. While we strive for accuracy, MilitaryEbooks.com reserves the right to make changes without notice, to the prices, descriptions, images and policies. (*Please
contact us first
if you have problems downloading the ebooks).