Survival
eBooks
Survival CD -
14.99
$10.99
This CD has a compilation of survival manuals and guides from departments of the US military and other government agencies like the Department of Homeland Defense and the Federal Emergency Management Agency. It covers important topics covering general survival and disaster planning as well as specific natural disasters like hurricanes, floods, earthquakes, tornados, and snow storms. All electronic survival guides on this CD are in either plain text, .html or Adobe Acrobat (.pdf) formats.
This may be one of the best investments you could make for the uncertain world ahead of us.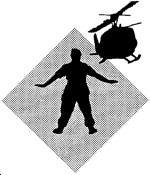 Some of the disaster preparedness and survival tips on this CD-ROM include:
First Aid, Family Disaster Plan and Kit, Emergency Checklists, Survival List, Planning for survival, Survival Essentials
Survival training, Suburban Survival Guide, Map Reading, Land navigation, Wilderness First Aid, Build a Survivalist Homestead
Camping medical supplies, Iodine to Sterilize Water, Wool: The Survival Fiber, Shelter, Primitive Survival
Hurricane survival, Avoiding Hurricane damage, Hurricane Factsheet, Managing emergencies
Avoiding Flood Damage, Repairing flood damage, Tsunami backgrounder, Tornados, International Travel Risks
Teaching Kids how to prepare for disasters, Earthquake tips, Survive housefires
Inclement Weather preparation, Winter Storms, Winter Driving Tips, Treating Cold Exposure and Frosbite
Hunting tips, Food storage, Make your own trail food, Urine as a Survival Resource, Disappear and Live Free, Vietnam POW's Tap Code
Powerplant Emergency actions, Jungle survival, Surviving terrorism backgrounder
Order your copy of the Survival CD-ROM today!